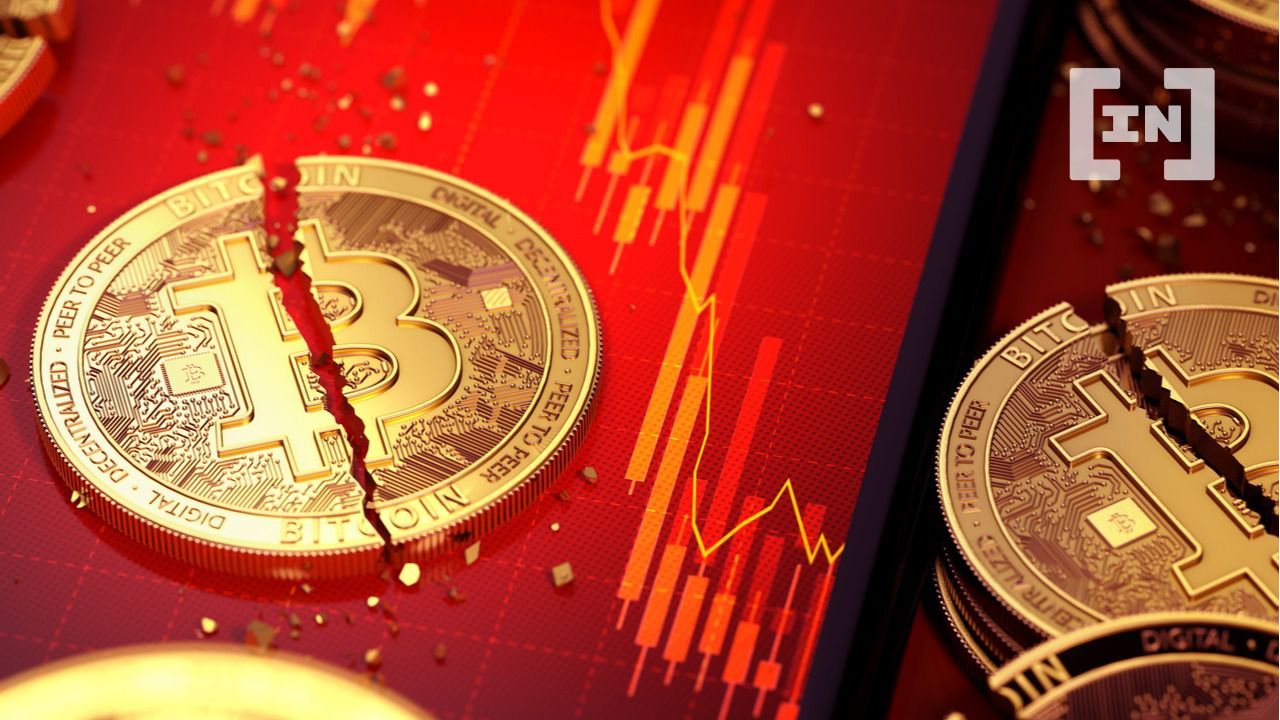 Over the past 24 hours, the entire crypto space has seen a 6.8% drop in value. Positions worth over $ 300 million were liquidated in the process.
Bitcoin has fallen by 6.6% in the last 48 hours, reaching a low of about $19,800.
Over the past seven days, Bitcoin has lost about 4% of its value and is currently over 70% away from its all-time high (ATH). According to Coinglass, Bitcoin liquidations over the past 48 hours total $83 million.
Since the beginning of this year, the market capitalization of Bitcoin has already recorded a decrease of 50%. It has dropped from almost $ 900 billion to the current $ 387 billion.
Crypto: Ethereum Loses Over 11% in 48 hours
Ethereum experienced a sharp slump with a 11.7% drop in value, falling below $1,500 for the first time in weeks. The price has risen sharply over the last few weeks in anticipation of the merger, but this gain has now been completely nullified again.
The cryptocurrency has lost more than 7% of its value in the past seven days and is currently almost 70% away from its ATH.
This loss in value liquidated Ethereum positions worth over $135 million.
Fall in the price of altcoins
For many traders, the fall in the price of other major cryptocurrencies led to losses of millions.
The value of Ripple's cryptocurrency XRP fell by 5,6%, with $ 2,66 million liquidated. Furthermore, Solana decreased by 9.9% and provided for liquidations worth USD 6.81 million.
Ethereum Classic also suffered an 11.5% drop in value and liquidated $16 million. In the last 24 hours, a total of about $ 317 million has been liquidated in cryptocurrencies.
The market capitalization of the entire crypto market recorded a decline in value of about $ 70 billion, which has decreased to about $ 1.02 trillion.
The role of the Federal Reserve
The market decline over the past few days may be due to the statements of the Chairman of the Federal Reserve (Fed), Jerome Powell. According to him, the US economy should be prepared for further losses.
According to Chairman Powell, the Fed is striving to further contain rising inflation through stricter measures for the economy. According to the interpretation of several market analysts, the Central Bank could raise the interest rate again at its September meeting.
Disclaimer
All information contained on our website is researched to the best of our knowledge and belief. The journalistic articles are for general information purposes only. Any action taken by the reader on the basis of the information found on our website is done exclusively at his own risk.